Nottingham's Most Renowned Hog Roast Caterer
Let a Nottingham hog roast be that unique dining experience at your event. In doing so, your guests will walk into a world of scrumptious food and be greeted with the enticing smell and view that only a hog roast can provide. The slow spinning roast of a succulent whole pig will not only whet your guests' appetite, it will also entertain them.
Whether you are planning a wedding, private party or corporate event, a hog roast can suit any type of gathering. Regardless of how big or small your event is, our hog roasts, menus and service options can be tailored to meet your requirements. To better cater smaller and more intimate gatherings, we offer other meat options such as lamb, beef or ham.
We don't compromise the quality of any of the ingredients in our catering menus. This way the food always looks fresh and always tastes delicious. To jazz up your hog roast, add one of our delicious party platters or finger food buffets.
Full service hog roast catering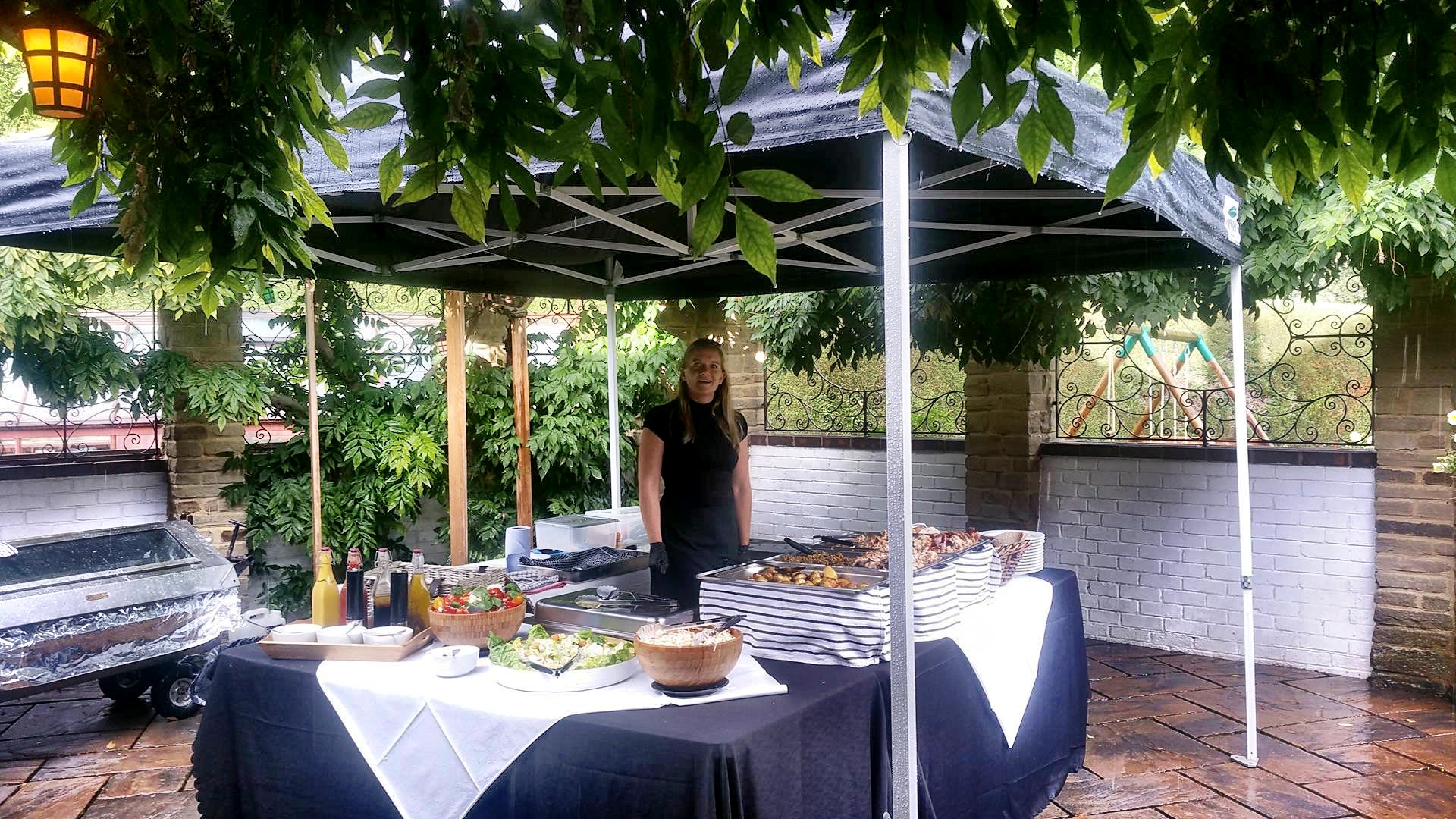 A poorly catered event with unappetising food and poor service can turn a great event into a disastrous affair. A well-catered event, on the other hand, that provides delicious food with a fun and unusual dining experience helps to ensure that your guests will remember your event long after they've left.
To keep things simple and stress free, our dedicated team will take care of all your catering needs from beginning to end. We can easily assemble a complete roast station for your event as well as staff who will service it. We will also supply the entire pig to roast including additional side dishes to complement the roast. Along with drinks, choose from a full menu of side dishes that include numerous vegetarian options.
We have been doing this style of cooking in and around the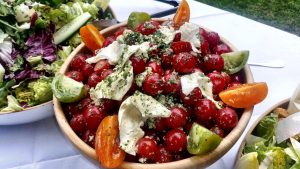 Nottinghamshire area for well over a decade now and we never get tired of the look on our guests faces when they have their first bite of hog roasted culinary heaven. Over the years we have had many vegetarian guests that have been surprised at how well we can adapt our cooking style to suit their needs. Just ask one of our expert chefs for advice if you have any dietary requirement or concerns and we are certain that Hog Roast Nottingham will be able to cater for you needs.
Specialist Event Caterers In Nottingham
Situated in the heart of the midlands is Nottingham, home to the urban legend of Robin Hood with industries such as lace, bicycle and tobacco production. It is easy to see why Nottingham has become a popular tourist destination in recent years with its celebrated night life, plentiful green spaces and historic buildings.
Nottingham is also a real city for the students with over 60,000 students attending its two universities, The University of Nottingham and Nottingham Trent University. With an intense but friendly rivalry that culminates each year is the university varsity series with plenty of events from football to rock climbing competing!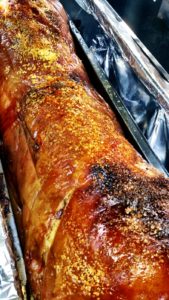 With so much to offer Nottingham really is an up and coming destination and Hog Roast Nottingham hopes to add to that by providing some of the best slow roasted food in the country! Hog roast catering is a true art form and we at Hog Roast Nottingham believe that there is nothing more satisfying than providing the perfect hog roast with succulent meat and glorious crackling to our guests.
A full service hog roast is not only a unique and fun catering option for your special event, it's also a very affordable and cost effective one.
Do-it-yourself with hog roast machine hire in Nottingham
If you want to keep your gathering more informal and intimate, you may want to service the hog roast with your own staff or even cook it yourself.  You can do this by renting one our hog roast machines and be your own chef. We can set up the roast machine, pick it up and clean it when you're all done. To make things easy for you, we can also provide any roasting meat that you wish.
Many factors go into catering the perfect event. Call us today, and we'll provide the best catering solution possible for your Nottingham event.