Nottingham's Most Renowned Hog Roast Caterer
Let a Hog Roast Nottingham be that unique dining experience at your event. In doing so, your guests will walk into a world of scrumptious food and be greeted with the enticing smell and view that only a hog roast can provide. The slow spinning roast of a succulent whole pig will not only whet your guests' appetite, it will also entertain them. If you want great communal catering and a dramatic dish to impress your guests, a hog roast prepared by the leading hog roast caterers in the area is the only way to go! Hog Roast Nottingham offer great value for money, and superior hog roast catering for any number of guests.
Our Hog Roast Nottingham catering services are great for so many different types of events including wedding receptions, corporate entertaining, private parties and public events. We are capable of providing inventive catering options for both large and small events, and all of our buffet and 3-course menus can be added to or adjusted in order to meet fulfil your specific event catering needs.
We offer alternative meats if you would prefer a different choice to our classic hog roasts, such as chicken, lamb or beef. We also have plenty of varied side dishes, accompaniments and flavoursome buffet options available. Whatever type of menu you would like, it will all be freshly made at your venue using the very best local produce.
Full Service Hog Roast Catering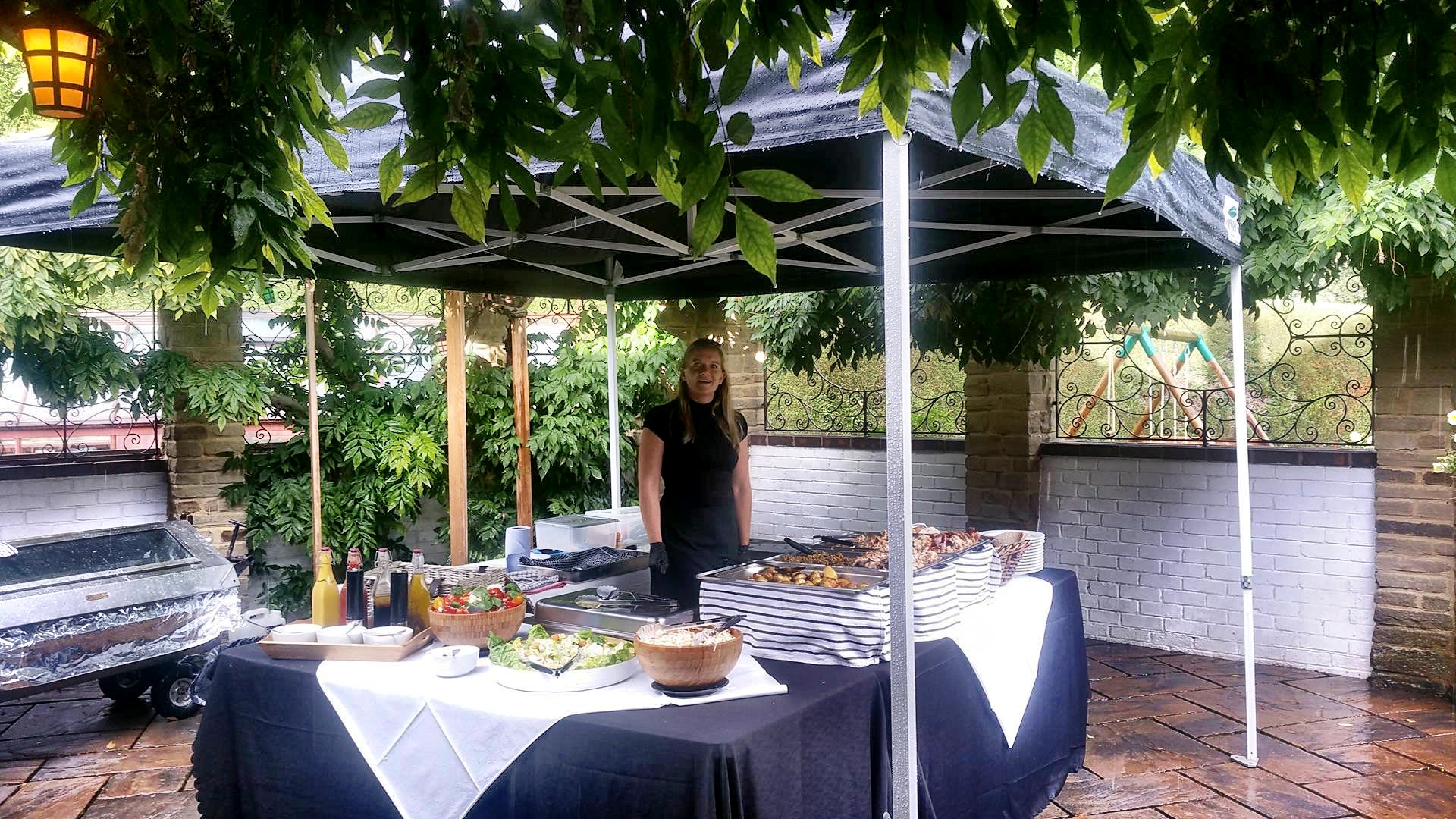 An event with lacklustre food and mediocre service is never going to be a big success, even if everything else goes well. On the other hand, an event that delivers exceptional catering, a unique dining experience, attentive service and an upbeat ambiance is going to delight your guests, and that is exactly what the Hog Roast Nottingham team are able to provide.
We have over 10 years' experience of event catering in Nottingham and we have always loved making our diners happy with the quality of our food. We will plan and execute the ideal menu for your event, as well as tailoring our style of service to adhere to your wishes. We can set up and operate our versatile catering equipment in a wide range of environments and make all of our food from scratch on-site. If you would prefer a more formal event, we can bring along our own events team to provide table service for a sit-down meal and a canape welcome reception if you would like the full works for a special occasion.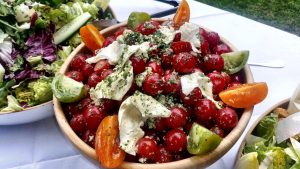 Our creative catering team aren't just experts at providing perfectly cooked pork. We offer a whole host of enticing menu options including, diverse salads and side dishes, and starters and desserts. We also cater very effectively for guests with different dietary requirements, and our vegetarian and vegan diners are always very pleasantly surprised by the inventive meat and dairy-free dishes we offer. We are able to adapt any part of your menu to accommodate your guests and our expert menu planners will be happy to talk you through all of our options.
Specialist Event Caterers In Nottingham
Nottingham is a modern city with a rich history, and it offers lots of options when choosing a venue for your event. Wherever you would like to host your event in Nottingham, the Hog Roast Nottingham team will be able to cater there and provide you with fantastic freshly made food in any setting
Nottingham is also a real city for the students with over 60,000 students attending its two universities, The University of Nottingham and Nottingham Trent University. With an intense but friendly rivalry that culminates each year is the university varsity series with plenty of events from football to rock climbing competing!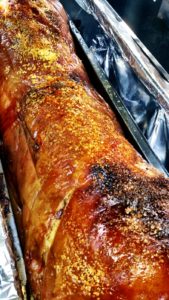 With so much to offer Nottingham really is an up and coming destination and Hog Roast Nottingham hopes to add to that by providing some of the best slow roasted food in the country! Hog roast catering is a true art form and we at Hog Roast Nottingham believe that there is nothing more satisfying than providing the perfect hog roast with succulent meat and glorious crackling to our guests.
With Nottingham being such a hub for business and industry in this part of the UK, corporate entertaining is something that keeps us very busy and something we specialise in.
Do-It-Yourself With Hog Roast Machine Hire In Nottingham
Maybe you've always been a hobby chef, but wanted to take it that step further? Well we can provide you with the tools for the job to prepare your very own hog roast! Our hire packages include delivery and collection, gas and a pig – it couldn't be easier! Let our machine do all the hard work for you while you take the credit.
You can find out more about our machine hire options by visiting our machine page or by dropping us a line here at Hog Roast Nottingham to speak directly to a member of our team.